Unintentionally, the 45-year-old mother discovered that she was expecting twins with Down syndrome.
With four children already, Julie McConnel wasn't prepared for such news.
She felt utterly let down. She was concerned that she and her boyfriend wouldn't be able to adequately care for the children.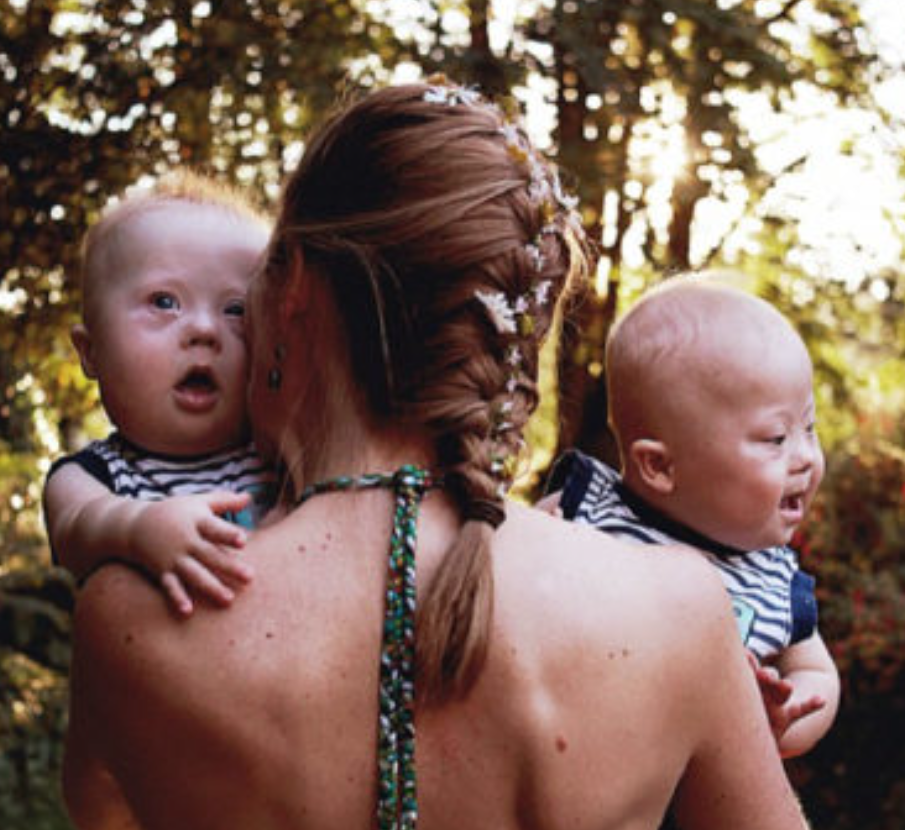 Also, she considered placing them for adoption.
The Nampa lady was able to gather her composure, though, and distance herself from her original aim.
Fortunately, she was blessed with two amazing kids, Charlie and Milo, who made her the happiest mother on Earth.
They were her source of joy and happiness as well as her source of inspiration.
McConnel was so happy that she made the decision to inspire others to accept their chromosomal issue and live their lives to the fullest.
She began to post pictures and stories about her twins more frequently.
She set a good example for other mothers by showing them they don't need to be frightened to raise a child with the condition.
The woman recalls how the parents had planned to place their babies for adoption until they learned of their illness.
Fortunately, she made the decision to keep the twins at just six months old.
She calls their first encounter a sort of miracle!
"My heart ran out of my chest sawing them for the first time," she admits.